Felon
by Gina DeAlmeida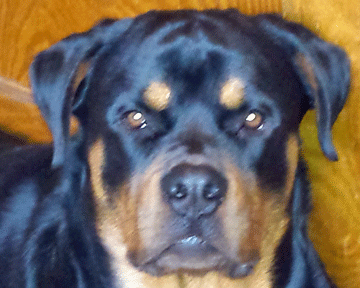 Felon passed his Tracking Dog test on, 11/20/16 in 25 mph winds. This 8 1/2 month old little man won a big ribbon today and a tracking apron filed with goodies. It was bitter cold, but he seemed to love the cold weather. It was also Felon's first experience being in snow flurries. He powered through this 500 yd track in no time at all. The blustery winds didn't bother him at all.
What a wonderful work ethic this young man has. We had a wonderful time in Coatesville, PA. The fields were beautiful. It was the first ever tracking trial for Del-Bay Herding & Tracking Club. Now on to the TDX....
Thank you Leslie Fried & Deborah Banko-Fried for bring us together.
Felon - Braesides Worth the Wait TD.

Use your back button to sniff out a new story